Want to follow live scoring without video to save data? Bookmark this page for live results: 
https://racetime.liverc.com/live/scoring/
It will show what race we're on. We're also broadcasting on FM radio at 99.9FM
The Southern Nats 2021
Race schedule, format online drivers meeting.
Friday 8am -10pm open practice.
Heats will be posted on Facebook and
LiveRC.com
at 6pm.
Saturday start time at 7am.
Racing will end near Midnight on Saturday
All racers line up in staging 1 race prior.
(Help keep staging from becoming too crowded by doing so)
3- 5 minute rounds using qual point format, best 2 of 3.
Resort after RD1
Marshals need to move straight to coned locations after each race, please do not go back to pits.
Sunday all mains / finals
Start time will be 7am. Building opens at 6:30
All nitro classes
30min Amain, 20 Min Bmain, 15min Cmain and 10min D and lower
All Electric Classes
10 min mains
15 lock in 3 bump.
Podium awards to follow after each Nitro AMain. Electric As will all have awards presented at the very end of the event, after all As have been run. Awards for TQ and Top 5.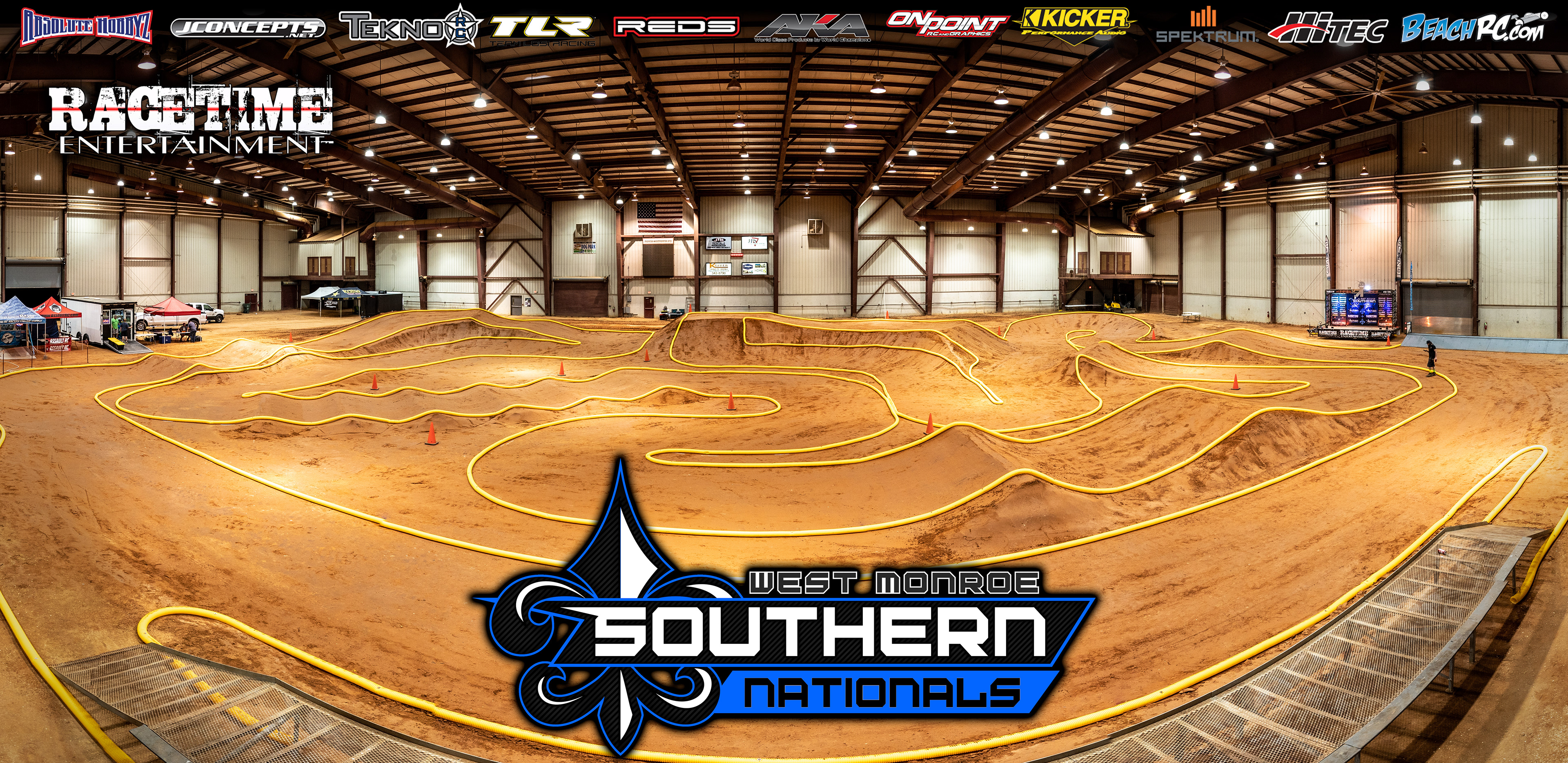 Host hotel information
coming soon.