Drivers Meeting Notes:

Qualifying 8am Saturday
3 Rounds
5 Minutes
Qual Points
Best 2 of 3 Rounds
1 out lap
Breakout Rule - If your qualifying time places you top 10 in the next highest class, you get moved up to that class.
No Re-Sort
Sunday
Mains 7:30
15 Bump 3
18 Car Races
Want to watch the racing LIVE online? 
Visit https://www.facebook.com/southernnationals/live
or http://racetime.liverc.com/

Watering the track at 11am today

Seeding practice sessions begin at 1pm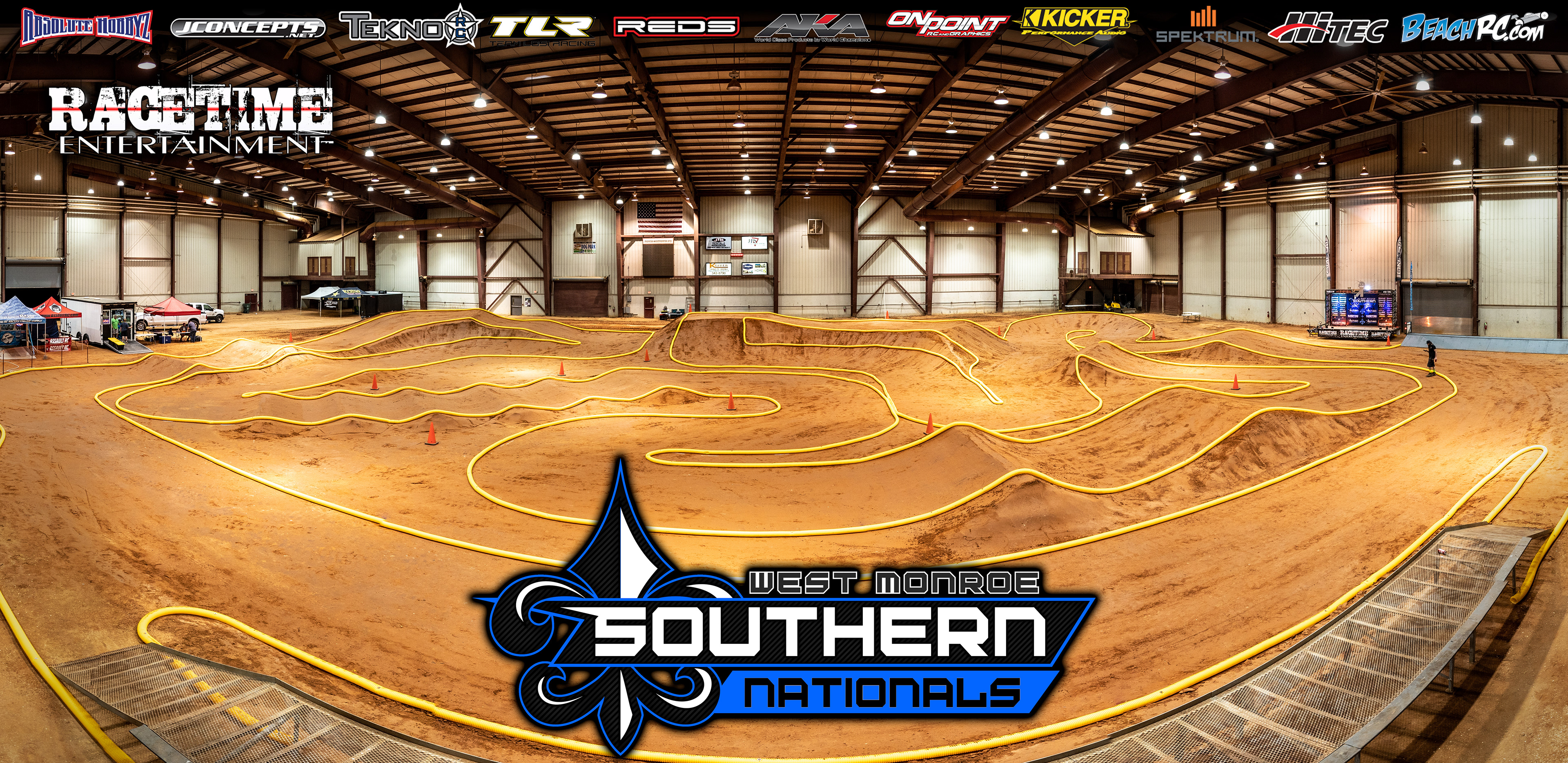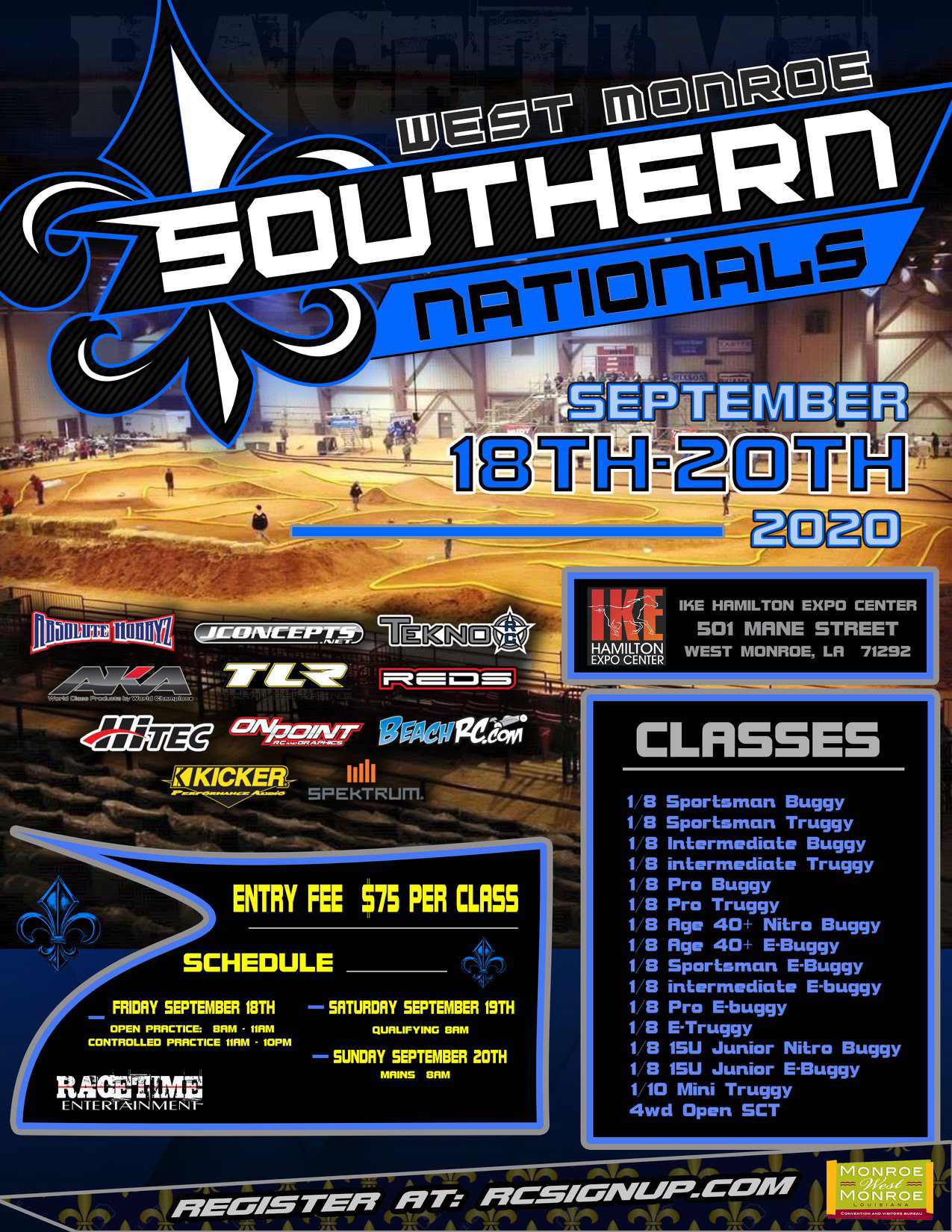 Host hotel information
Special rates have been secured just for the Southern Nationals attendees so please make your reservations today with the Holiday Inn & Suites. You can either call them directly or visit the special link below that will send you straight to the booking site with the special Southern Nationals rate.