3 Rounds
5 Minutes each
Qual Points -- Best 2 of 3 Rounds
Re-sort after round 1

1 out lap. Use staging area.
Breakout Rule - If your qualifying time places you top 10 in the next highest class, you get moved up to that class.

Saturday 7am to 7pm, rounds 2 and 3, then lower mains.

Sunday Mains from 6am until finished.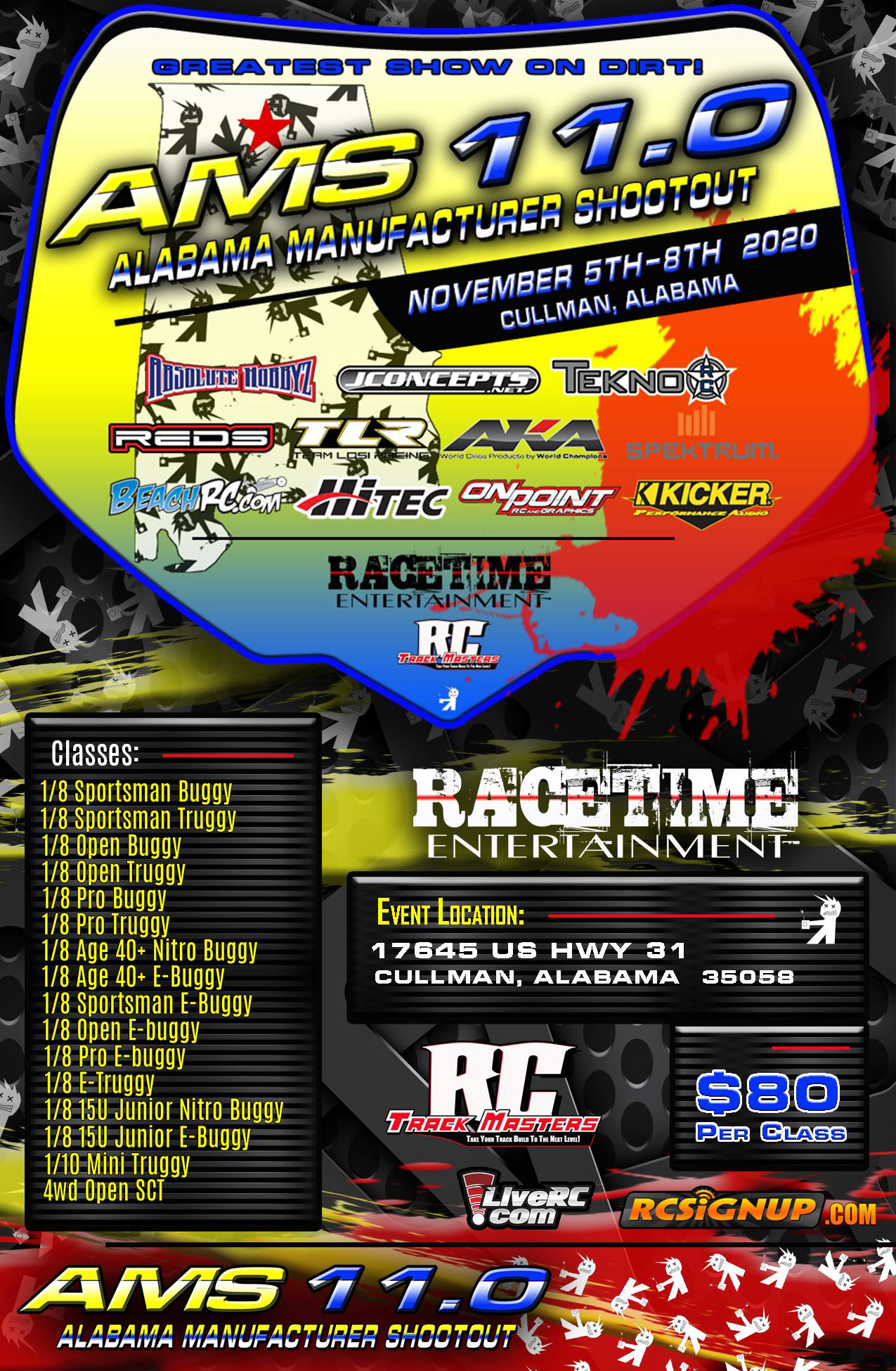 Want to find out about future RaceTime events? Sign up for our mailing list below.
November 5-8 2020
$80 any class
500 plus entries, top pro drivers, and our unique RACETIME atmosphere make this an event you don't want to miss. Flowing layouts on the best dirt in the southeast along with many of the biggest names in the racing world in attendance.
Our one of a kind practice schedule means you can race for 4 or 3 days at your own choice.
Details:
Location:
17645 US Highway 31
Cullman, AL, US 35058

Host Hotel:
La Quinta Inn
2054 St Joseph Dr NW
Cullman, AL 35055
256-775-9500
$104 per night. Mention the AMS for the special rate!