Sunday schedule: Mains all day! We will begin at 7am with race 13 and run until all mains have completed. There are 2 bump spots.

There will not be any watering of the track today.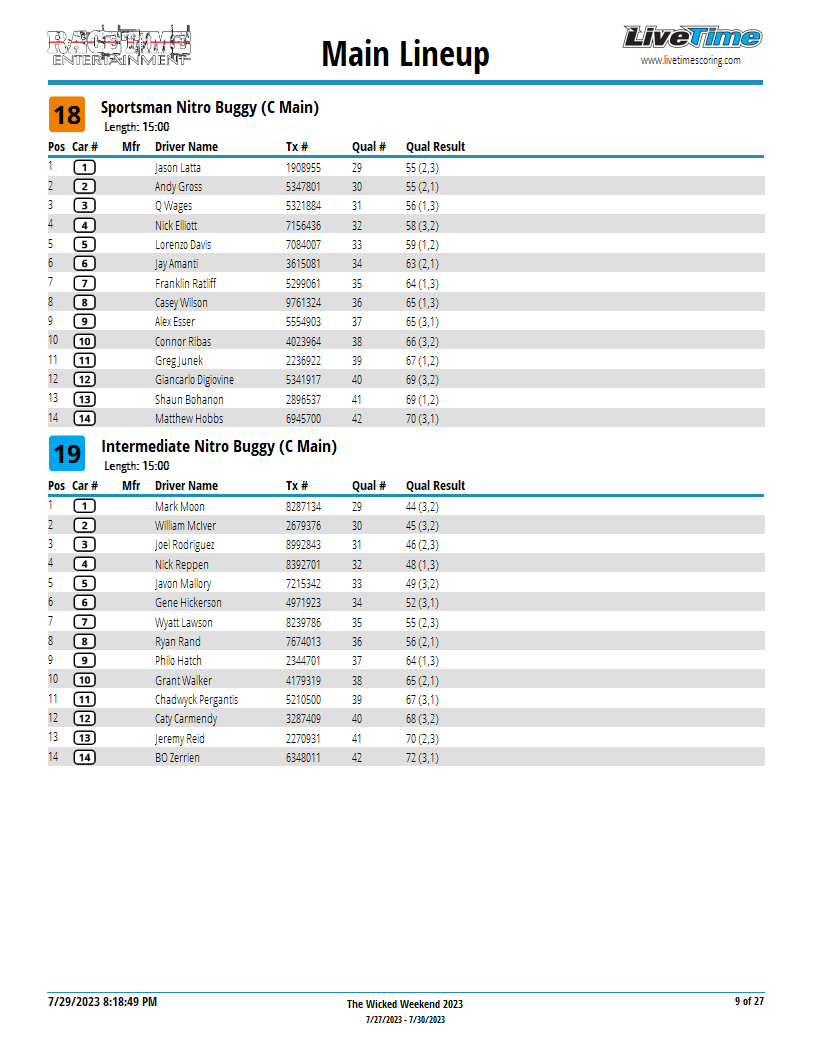 If you have a car parked in the upper parking lot at the far (north) end of the arena from the timing and scoring tower, you will need to move to the lower lot. Only trailers and campers can park in that location. This includes the center parking spaces that are marked -- they are not available during this event.

Bathrooms are available at the end of the camper spots by the main driveway, as well as a shower trailer. Bathrooms are also in the building near the lower parking lot.


July 27-30 2023
4 or 3 Day Event! Choose your schedule
$90 any class
From the minds that bring you the PNB comes another year of disturbed pleasure. The circus is once again rolling into town and bringing with it The Wicked Weekend, a premier regional off-road event done with a touch of psycho style
Our one of a kind practice schedule means you can race for 4 or 3 days at your own choice.
Details
Location:
Chicopee Woods Agricultural Center
1855 Calvary Church Rd
Gainesville, GA 30507
Travel Info
Airport: 
Hartsfield-Jackson Atlanta International Airport (ATL)
45 minute drive to arena
Host Hotel:
The Guest Lodge Gainesville
520 Queen City Parkway
Gainesville, GA 30501
1.5 miles from the track
Call 770-535-8100. Ask for the wicked weekend price of $92 a night (plus tax)
visit them at
www.guestlodgega.com
 or 
facebook.com/guestlodgega
 and use code WW23
Primary event contact:
Dave Leikam
Owner - RaceTime Entertainment
678-793-1544